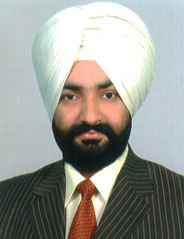 Macro Hi-Tech Dental Lab Product is
brainchild of Pushpinder Singh with continuous and sincere efforts, he

has been able to produce products of international standards but cost effective with a motto to make these products available to each and every lab.
Macro Dent group was an Idea & a Dream which came through in 1995 as a Macro Hitech Dental Lab. Since then it has progressedd many fold in the field of Dental Lab. Products of international stadard. Our aim is to provide Dental Products & Equipments of high international quality to Indian Dental Labs at many cheaper prices. We are also catering to the needs of other countries dental labs.

We have high quality research unit where experts work day and night to improve the quality and make innovative changes.

We can proudly claim, today, after 18 years we are first Indian company who makes No. Dental Lab. Equipments & Products with international standards. We have introduced many important dental lab. products in the dental market ( Private Dental Labs, Govt. Hospitals, Dental Colleges) like Macro Dent Perfect Flexi Injection System, Macro Flexi Dental Resin, Zirinku Mill Zirconia Copy Milling system with Sintering Furnace, Dasoro ( Ceramic Polymer Curing System), Sandblaster, Vacuum Mixer, Parallelometer Surveyor with Semi Milling Unit, Hydraulic Press, Pneumatic Chisel, Cerafuse N ( Nickel Chrome Alloy), Macro Super Shine (for flexible denture polish), Die Spacer, Die Hardener, Die Saprator, Elec. Carver, etc. They are receiving overwhelming response throughout the country. Due to this overwhelming response we are motivated to introduce more products in very shortly.
Pushpinder Singh


Managing Director
Senior Dental Technician & Ceramist
Ex-Lab Technical Consultant of Dentsply India

Certificate Course in Cast Frame Work from DFS, Germany

Certificate Course in Cobalt Chrome Dentures from BEGO Academia Dental, Germany

Certificate Course in All Ceramic & Press on Metal from UGIN, France

Certificate Course in Flexi Dentures, All Ceramic and PFM from Dentsply, Hong Kong

Certificate Course in Implants from Indian Academy of ossiointegration, New Delhi